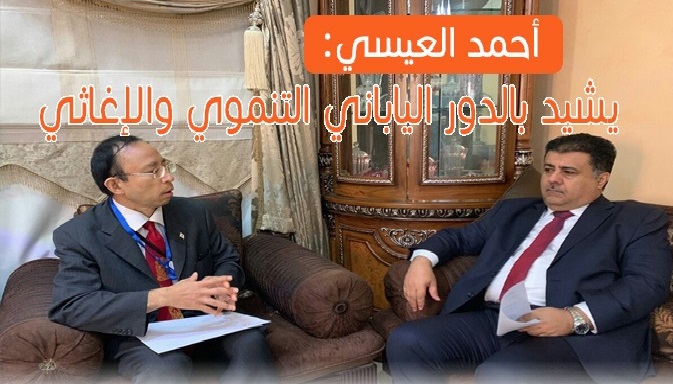 Sheikh Ahmed Saleh Al-Eisy, Deputy Director of the Presidency Office for Economic Affairs, head of Yemen Football Association, met with the Japanese Ambassador to Yemen Yu Jee Hattori on Thursday.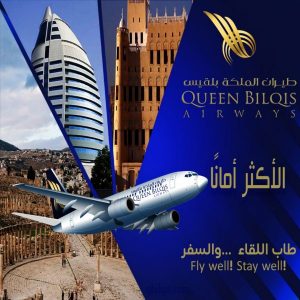 During the meeting, they discussed issues and developments related to economic and sports conditions, ways to enhance cooperation and closer relations and partnership between the two friendly countries.
Sheikh Al-Eisy stressed the depth of the Yemeni-Japanese relations for a century, pointing out that Japan is one of the most important Yemen trading partners. At the same time, he appreciated the efforts exerted by the Japanese ambassador to promote bilateral relations, and and the Japanese position on supporting Yemen, represented by President Abdurbo Mansour Hadi.
Al-Eisy commended Japan's developmental and relief role towards Yemen, pointing out that Japan is one of the major donor countries that is fulfilling its commitments and is always ready to help mitigate the catastrophic consequences of the coup.
For his part, the Japanese ambassador expressed his country's readiness to continue to support Yemen in various fields. He referred to the 20 million US dollars grant to Yemen, of which 8 million dollars were provided by the Food and Agriculture Organization of the United Nations (FAO) Support the Organization's efforts to enhance household food security in Yemen in conjunction with an emergency food grant of $ 12 million through the World Food Program (WFP) announced on January 25.
At the end of the meeting, the ambassador reveals  Japan's intention to nominate Kuhuzu Tashima for membership of the FIFA Council and the AFC Executive Committee, and handed a letter requesting the support of the Yemeni government and the Yemeni Football Association for its candidate during the upcoming elections.
Short Link
Source : https://www.adennews.net/?p=63311