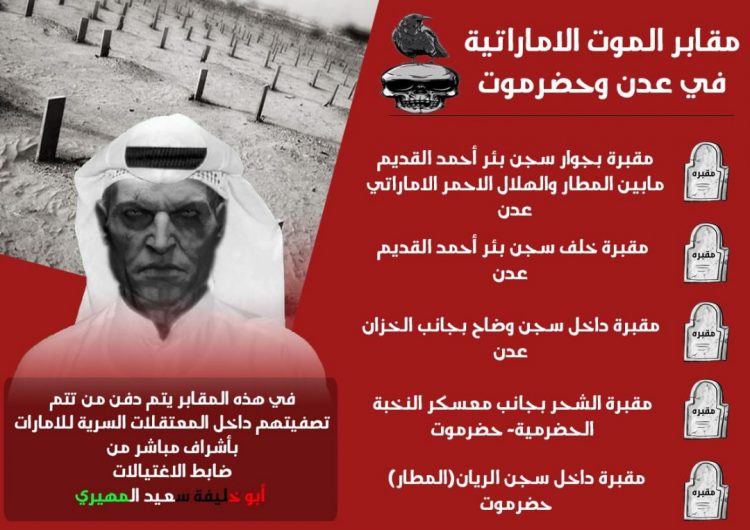 Private sources revealed a large number of secret cemeteries in the interim capital Aden and the province of Hadramout built by the UAE pro forces controlling the southern provinces.
The sources said that some of the graves discovered, which built under the supervision of the leadership of the UAE forces in Aden, dedicated to hide those who were killed in secret detention facilities under the supervision of Emirati officers, led by the commander of the UAE forces in Aden, "Abu Khalifa Saeed Al Muhairi" in Aden and Hadramout, Which confirms the involvement of Abu Dhabi and its forces in the liberated areas in killing Yemenis.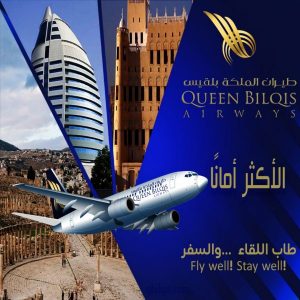 The sources identified the sites of a number of secret cemeteries that were discovered in Aden and Hadramout:
1- A cemetery near the old prison of Bir Ahmed between the airport and the Red Crescent of the UAE – Aden
2 – A cemetery behind the old prison of Beer Ahmed – Aden
3 – A cemetery inside Waddah prison next to "al-Khazzan" – Aden
4- A cemetery in Al-Shihir next to elite forces camp – Hadramout
5- A cemetery inside Al-Rayyan Prison (Airport) – Hadramout.
Short Link
Source : https://www.adennews.net/?p=52005