sources reveal collusion between Yemen prime minister and UAE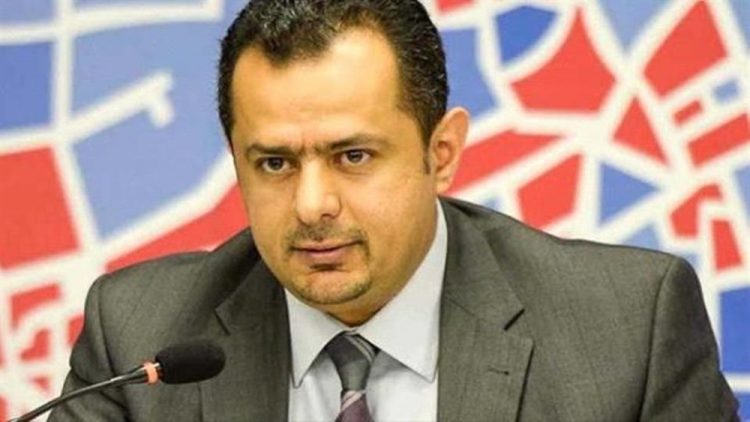 عدن نيوز – Aden News:
"Arabi 21" has obtained exclusive details revealing the cooperation of Yemeni Prime Minister Moin Abdul Malik with the UAE agenda to stabilize the separatist-led coup in the southern city of Aden.
A source close to the narrow circle of President Abed Rabbo Mansour Hadi told "Arabi 21", on condition of anonymity, that Prime Minister Moin Abdul Malik has shown unprecedented collusion with the UAE and its proxy, the Southern Transitional Council.
The source added that Abdul Malik agreed to meet all the demands of Abu Dhabi and the separatists delegation in Jeddah, before an intervention by a high-ranking officials who foiled the deal between them.
The source said that the officials include Vice President Lt. Gen. Ali Mohsen al-Ahmar, and adviser to President Major General Rashad al-Alimi.
The source added that the Prime Minister not only agreed to meet their demands to stabilize the coup in Aden, but also agreed a government reshuffle to exclude his deputy, the Interior Minister Ahmed al-Maisari and the Minister of Transport Saleh al-Jubwani and the remaining ministers affiliated with the Islah Party.
the source pointed out that Abdul Malik approved a list of new ministers loyal to the UAE.
According to the source, the prime minister is leading a hidden war against the trio of "ِAl-Maisari and Al-Jabwani and Abdul Aziz Jabbari, Deputy Speaker of the House of Representatives," currently residing in the Egyptian capital.
He pointed out that Abdul Malik began to take some measures to hinder any movements they make in Yemen.
He said that when the Yemeni prime minister learned that the interior and transport ministers would return to Shabwa and Abyan governorates through Sayun city airport in Hadramout province, he asked the Saudis to stop them.
He also sent a delegation of ministers to visit the governorates of Hadramout, Mahra and Shabwa, to block the return of al-Maisari and al-Jabwani, and to hinder their efforts, which are being coordinated with the country's top leadership, the source said.
The Yemeni source said that the prime minister is leading the plan to disrupt the construction of the national army and advanced camps in the provinces of Abyan and Shabwa, which is supervised by the Minister of Defense in Marib province.
The source quoted the prime minister as saying: "We do not want an army as the political solution is approaching.. and this is the desire of the UAE."
The source explained that the positions of the man angered President Hadi, who threatened to expel him out of the government.
Source : https://www.adennews.net/?p=90629