»
Aden renews its support to President Hadi and legitimate government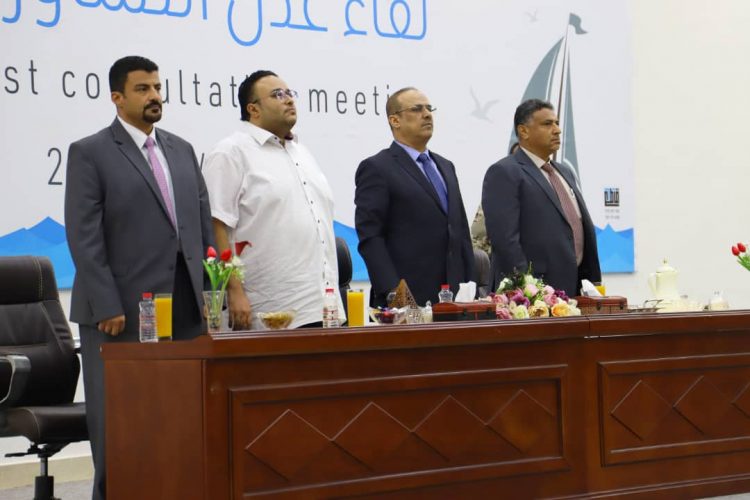 عدن نيوز – Aden News:
The participants in Aden's first consultative meeting renewed the stand of the people of Aden behind President Abdurbo Mansour Hadi – President of the Republic – to complete the activation of state institutions, strengthen the system and the law and improve all basic services.
In a final statement issued at the meeting in the interim capital of Aden, they stressed the need to implement the previous presidential decisions on the transfer of camps outside the city of Aden and benefit from their sites in the construction of universities, hospitals, schools and public spaces.
They stressed the need to improve the situation of Aden, to reject the various forms of terrorism, crime, violence and intolerance, to enshrine the principles of justice and equality and to guarantee rights and freedoms.
They also stressed the necessity of joining efforts of all in power and society and working together to enhance security stability and benefit from the strategic location of the city of Aden.
In the meeting, Deputy Prime Minister and Minister of Interior Eng. Ahmed Al-Maisri stressed the importance of the role of the community in activating and strengthening the state institutions and supporting the state leadership of local authority in Aden.
Source : https://www.adennews.net/?p=72949