»
Al-Maisari launches the strongest attack against the UAE intervention in Yemen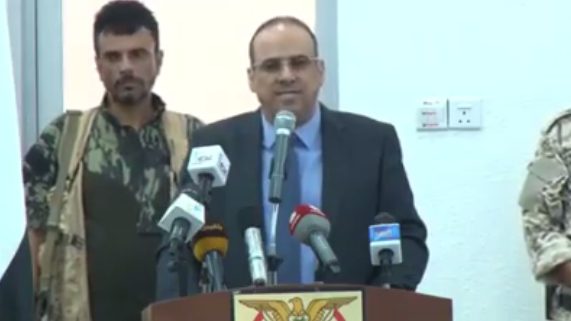 عدن نيوز – Aden News:
The Minister of the Interior, Deputy Prime Minister Ahmed Al- Maisari launched an attack against the UAE intervention in the war in Yemen, which led to the deviation of the liberation process.
Al- Maisari said: "Our partnership with the coalition is based on the war against the Huthis and not on the administration of the liberated provinces, in reference to the UAE's obstruction of the legitimate authority over the liberated cities, including the interim capital of Aden.
He added: It is time to tell the truth .. The imbalance in the partnership between legitimacy and coalition must be corrected. We have courageous men who will not hesitate to say that the only way is to liberate the northern provinces of militias.
The UAE has impeded – and continues to – the presence of legitimate authority in all cities liberated from the Houthi militias, and has created military formations and fueled regional groups to keep the conflict burning in Yemen.
Source : https://www.adennews.net/?p=72945