»
Al-Zubaidi attacks Maj. Gen. Jawwas after exposing deals made with Houthis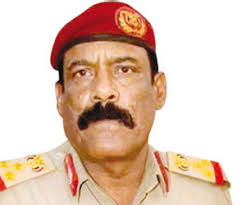 Aidaroos al-Zubaidi, the head of the so-called transitional council, attacked Major General Thabet Jawwas, described him as "a servant": a person without a value, and said that his statements do not change anything on ground .
Al-Zubaidi said in an interview with "Al-neel Al-masry" website that Jawwas cannot change anything, and that he only makes statements for money and for a media show.
This comes after Maj. Gen. Jawwas revealed plans and agreements between the militias of Houthi and the militias of the Transitional Council backed by the UAE and led by Zubaidi, which aimed at handing over sites to the Houthis
Jawas said the Southern Transitional Council fled from the northern districts of Dhale'e, in order to put the legitimate in a hard position.
Source : https://www.adennews.net/?p=72305