»
militias of security belt storm Bir Ahmed prison and assault detainees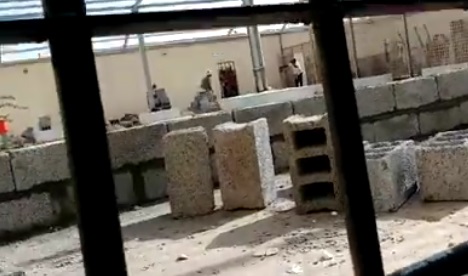 عدن نيوز – Aden News:
A number of military vehicles belonging to one of the security belt brigades in Aden stormed the prison cells of "Bir Ahmed" on Monday, and severely assaulted detainees.
Private sources said that the detainees were beaten with sticks, and the assailants transferred a large group of detainees to solitary cells.
The security belt is funded by the United Arab Emirates and receives orders from them.
The sources said that the raid came under the pretext of searching for mobile phones among the detainees. It also came on the background of the protest led by detainees after a soldier on Sunday hit one of the detainees and slapped him on the face.
Ten of the detainees were to be transferred to court, but the prison administration refrained from taking them to trial. The detainees were informed of the cancellation of their family visit on Sunday and that it was postponed until the end of Ramadan holy month.
A report by the United Nations "Committee of Experts" reported major abuses at the "Bir Ahmed Prison" and accused the UAE of being behind the torture of dozens of prisoners in prison. Abu Dhabi denies the reports.
Source : https://www.adennews.net/?p=71407