»
the "Transitional" threatens to carry out coup against legitimate authority!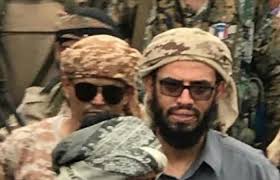 عدن نيوز – Aden News:
The leadership of the so-called Transitional Council has threatened to carry out a second coup at an imminent time against the legitimate authority represented by President Abdurbo Mansour Hadi.
"In these days we will hear good news for all southerners," Hani Brik, vice president of the council, wrote. "Stay ready".
Announcing the absolute rejection of the Council to hold any meeting of the House of Representatives on the southern territory. "Any attack on the peaceful demonstrators of our people in Siyoun will have dire consequences," he said.
The politicians accused the separatist council of trying to imitate the Huthis way of overthrowing the legitimate authority, which started by demonstrations in the outskirts of the capital Sana'a.
Source : https://www.adennews.net/?p=70294