»
Sheikh Al-Eisy.. the giving dynamism that never stops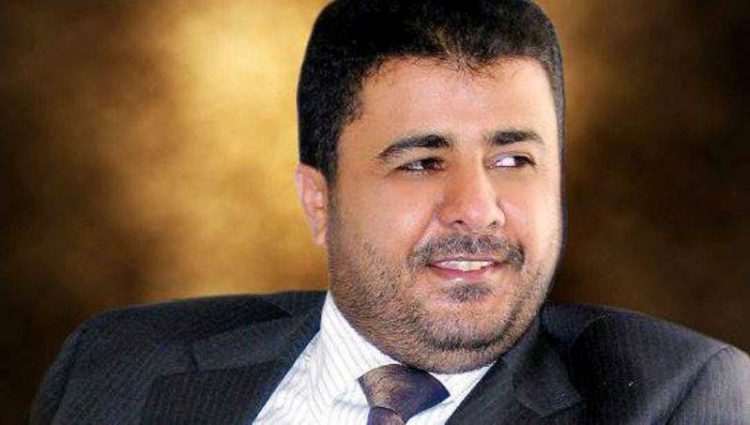 عبدالملك الصوفي
عدن نيوز – Aden News:
He stills where he was born, in the place that represents the finest meanings of national resistance and development services … Sheikh Ahmed Saleh Al-Eisy continues – with his national movements – the developmental act, to serve the homeland and to overcome the war results, continuously and without abruption or interruption.
Al-Eisy continued his national actions with determination and love, through providing developmental projects aimed at alleviating the suffering of most of the poor in Yemen and providing the necessary tools and resources for increasing self-sufficiency and activating developmental programs in several key sectors, including social stability, economic growth, And rebuilding infrastructure in the war-torn country.
The statistics and reports of the Higher Committee for Relief pointed out that there are more than 65 ships were detained between the period 2015 to 2018, and 4 trucks were bombed by the Huthis, in addition to the existence of about 16 attack incidents on United Nations organizations and their employees, varied between killing, kidnapping and offices closing by force.
The Higher Committee for Relief confirmed that the Houthi group had looted about 13815 food baskets and traded them on the black market. Eyewitnesses also confirmed that food and humanitarian relief were being sold on the black market, in areas controlled by the Houthis.
Despite all these violations and obstacles that seek to impede the wheel of developmental projects in Yemen, "Sheikh Al-Eisy" proves that he was and is still one of the influential figures of peace. Peace based on justice and equality, which prevents the monopoly of political positions, to reach a comprehensive reconciliation that will lead to the return of all developmental and economic projects to work, for serving the Yemeni people, whatever the sacrifices are.
بقلم - عبدالملك الصوفي
Source : https://www.adennews.net/?p=68905