»
Tense increases in Shabwa after clashes between UAE-formed forces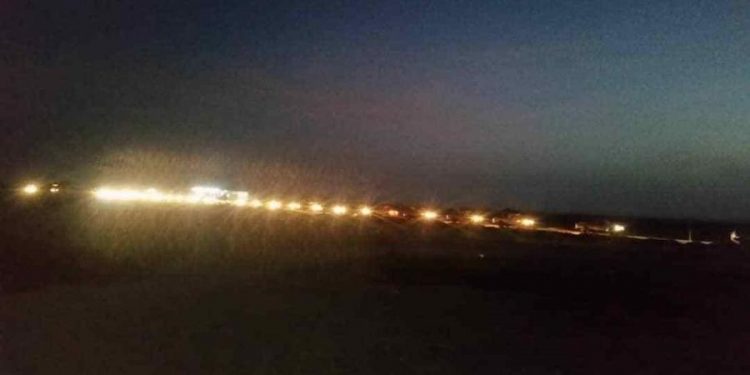 The southern province of Shabwa lives a tense situation after the arrival of armed groups to it recently.
A tribal source revealed that the militias that arrived in the area of "Al-Shuqqah" in the valley of Usilan a few days ago belonged to Aidroos al-Zubaidi, head of the so-called Southern Transitional Council and his deputy Hani Ben Brik.
The source added that a number of Balharith sheikhs had contacted with the coalition leadership in Aden about the nature of the forces that arrived, but the Saudi leadership denied that the forces is belonged to the coalition.
The source said that the coalition leadership confirmed that the force belongs to Al-Zubaidi and Ben Brik.
The source confirmed that there is information about the intention of the transitional to bring militants from Dale'e, to control the oil companies in Shabwa under the name of the southern resistance.
The source pointed out that the situation is tense and the Saudi Ministry of Defense summoned a number of sheikhs of Balharith to study these movements.
The so-called Transitional Council, with the support of the United Arab Emirates, seeks to ignite strife in the province of Shabwa.
Source : https://www.adennews.net/?p=67421