»
Clashes between two sides of UAE-backed forces in Shabwah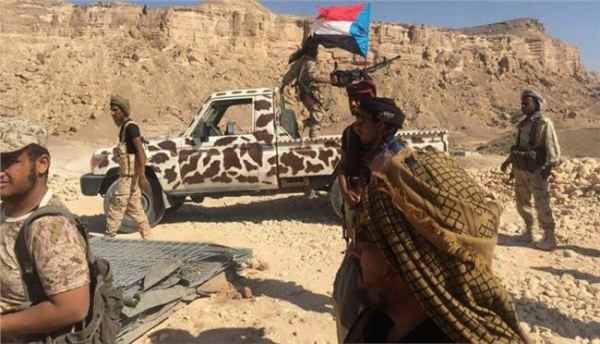 Clashes broke out on Wednesday between two factions of the UAE-backed "Shabwany elite" in the point of Al-Saeed, south of Shabwa province.
A military source said that the commander of the Nasab area of the elite forces, Abu Bakr al-Duwaili, refused to stop at the point of Al-Saeed, as he passed, and fired into the air.
Al-Duwaili fires caused the soldiers stationed there to respond, causing limited clashes between the two sides, which resulted in the arrest of Al-Duawili, who was then transferred to Balhaf prison, without causing any casualties.
Source : https://www.adennews.net/?p=67413