»
Aden: Slogans on walls demand the departure of the "UAE occupation"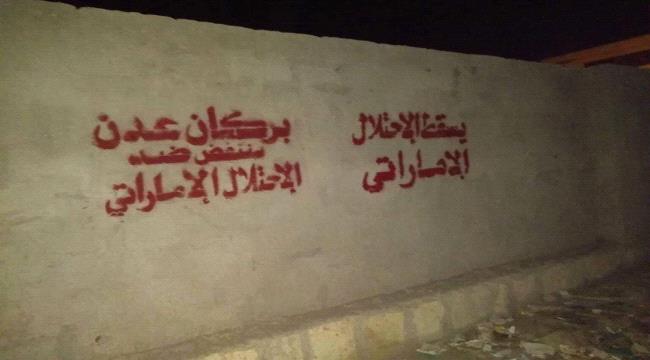 Social networking activists posted pictures of a number of slogans oppose to the UAE presence in Aden and call for the departure of the "UAE occupation".
This is not the first time that the people of Aden have expressed their desire to expel Emirati forces from the city. The former residents have previously written slogans on the walls of the city to demand the departure of these forces.
The residents said that Aden transformed from "being a center of civilization, culture and history into a den of chaos and militias," pointing out that the role of the UAE in the coalition is a destructive role.
Source : https://www.adennews.net/?p=67274