»
Scandal.. A houthi minister attends a siminar for the head separatist council in London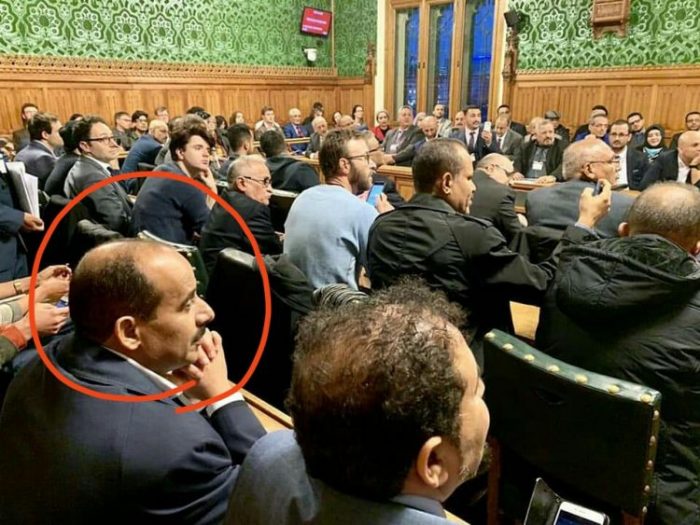 A leaked camera photo revealed that the Houthi group leader and a member of the coup government attended a seminar for the head of the so-called Transitional Council, Aidaroos al-Zubaidi.
The Minister of Works in the government of the Houthi coup Ghalib Mutlaq Aldhala'y was among the audience who attended the symposium held in London by the head of the separatist militias.
The picture confirms the existence of high-level coordination between the leaders of the secession and the Houthi group, as both parties aim to undermine the legitimate authority and end the republican system and unity of Yemen.
Al-Zubaidi is one of the secret members of the al-Houthi group. He had blessed its military moves in 2014, which eventually led to the overthrow of the legitimate authority in Sana'a in September 2014.
After the Houthis overthrew President Hadi, al-Zubaidi, with military guidance and aid from the UAE and in coordination with the Houthis, attempted to carry out a second coup against legitimate in Aden, but he failed.
Al-Zubaidi, who was known for his work for the United Arab Emirates, had sparked popular anger against him a few days ago, when he described the British occupation of Aden as a "partnership", in an attempt to appease the British authorities and get their support.
Source : https://www.adennews.net/?p=67017