»
Widespread protests against UAE and its mercenaries in Aden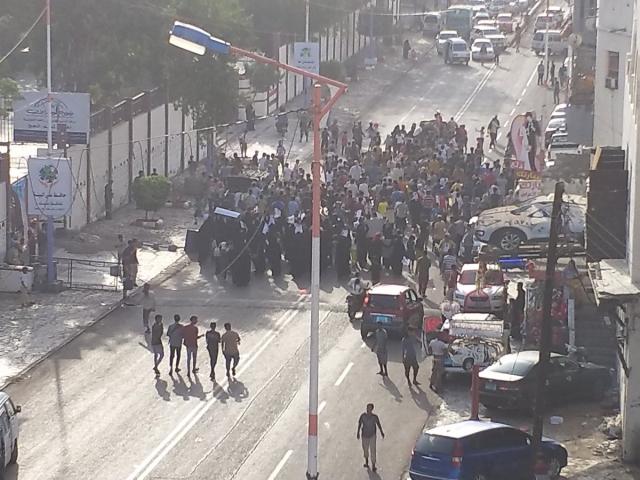 Widespread protests in Aden, southern Yemen, has seen for the third consecutive day against the forces loyal to the UAE against the background of the liquidation of young Raafat Dunbaa in the area of Muala, who was the main witness in the case of the rape of a child, which security leaders is involved.
The protests spread to new areas and cities in Aden on Tuesday, including the cities of Kreiter, Qallua'a and Tawwahi, the headquarters of the "transitional" leadership, as well as protests in Mansoura, Khor Maksar and Sheikh Osman, all against the pro-UAE forces.
Protesters cut off roads and set tires on fire, demanding that those involved in the murder of Rafat Dunbaa be brought to court urgently.
The protesters denounced the failure of the forces loyal to the UAE to respond to the demands of personalities and social and civil groups in Aden called for the rapid prosecution of the perpetrators.
Source : https://www.adennews.net/?p=66455