»
Southern Transition Council supporters begin attack against Saudi Arabia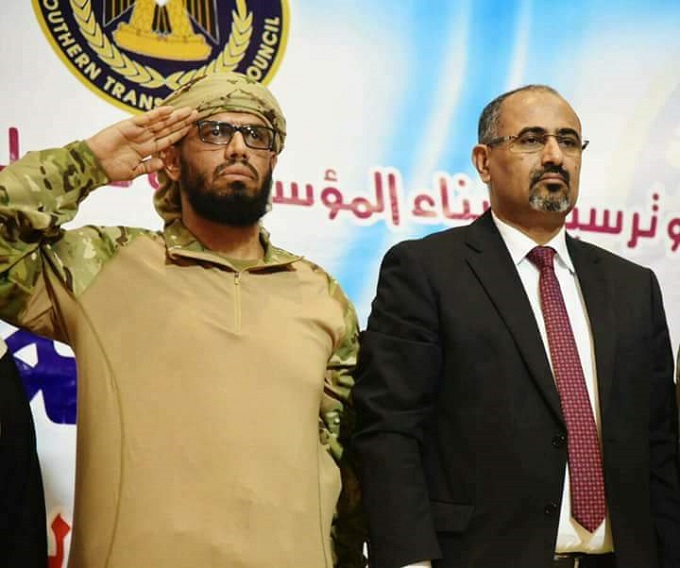 عدن نيوز – Aden News:
The so-called Southern Transition Council supporters, led by UAE, strongly criticized the Arab alliance led by Saudi Arabia because of news on Al-Arabiya channel exposing the relationship of the southern council and the Huthis.
Activists across the social network expressed solidarity with Saudi Arabia against the media incitement campaign, by the supporters of the Southern Transitional Council.
Others said there are no differences between the southern transitional council led by Aidaroos al-Zubaidi and the Houthi militia led by Abdulmalik al-Houthi, who are both attacking Saudi Arabia.
The separatists Council started a campaign on Twitter under the hashtag: #KSA_stabs_south.
While Yemeni activists and journalists warned against distorting the role of Saudi Arabia in Yemen.
Sourceهنا عدن
Source : https://www.adennews.net/?p=63309