»
US newspaper confirms the involvement of American investigators with UAE officials in torturing Yemeni detainees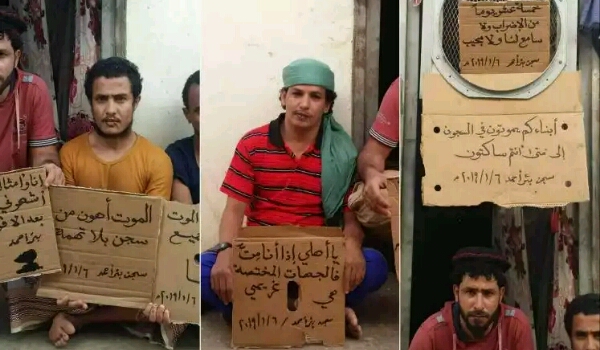 عدن نيوز – Aden News:
The US Daily Beast newspaper published an investigation revealing the involvement of US investigators with UAE officials in torturing Yemeni detainees.
The website quoted the testimony of two former detainees who had fought against the Huthis and arrested by Emiratis, confirming that at least one US interrogator was present during brutal torture, including beatings, electric shocks, sexual abuse and the use of vicious dogs.
Pointing out that some of these interrogators were wearing US military uniforms and were whispering with the UAE investigator who was carrying out these acts of torture.
The human rights activist Jennifer Gibson said that the accounts of these detainees confirms the importance of questions about the US involvement in torture operations run by allies of Washington.
The report pointed to the refusal of the US Central Command and the US Embassy in the UAE as well as the CIA to answer questions on this issue.
Source : https://www.adennews.net/?p=62340