»
Hodeidah: five children wounded in a houthi bombardment towards displaced camp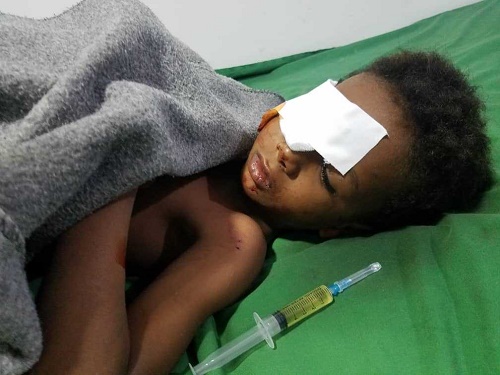 عدن نيوز – Aden News:
Five children were wounded on Tuesday in a bombardment by the Houthi rebels on a camp for the displaced in the province of Hodeidah, a medical source said.
The sources said that the Houthis launched heavy artillery shelling, on several sites in the Directorate of Al-Khokha, in the series of repeated violations of the ceasefire agreement between Yemenis in Sweden.
He added that a number of shells fell on Bani Jaber camp for the displaced, wounding five children.
He said that some of the children had been seriously injured and were immediately taken to the mobile clinics of the King Salman Humanitarian Relief Center, where they were given first aid.
Source : https://www.adennews.net/?p=60167