»
Where is my dad.. Al-Kaldi children demands UAE to disclose the fate of him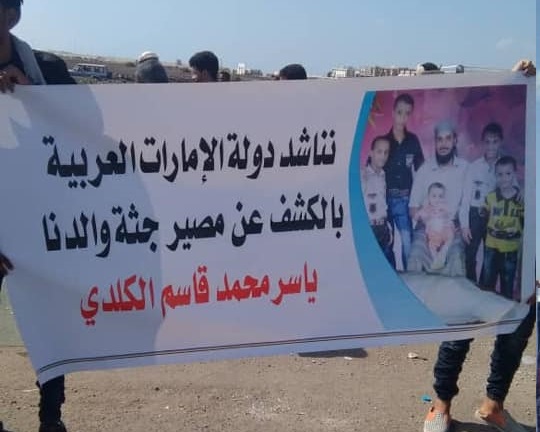 عدن نيوز – Aden News:
The residents of Aden participated in a protest demanding the reveal situation of Yasser al-Kaldi.
The protesters held banners demanding the UAE to disclose the fate of Yasser al-Kaladi.
The leader of the southern resistance and former detainee Adel al-Hassani commented challenged the Emirati leader in Aden Abu Khalifa: "The children of the victim Yasser al-Kaldi is asking the UAE authorities: where is our father? Do you have enough courage to respond them? You should do it now.
Source : https://www.adennews.net/?p=59957