»
Geneva Council calls UAE to stop brutal violations against Yemeni detainees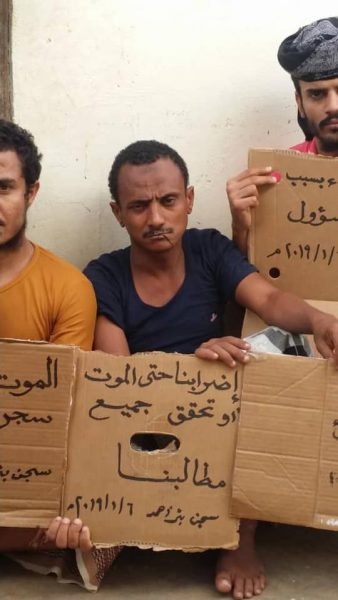 عدن نيوز – Aden News:
The Council of Geneva for Justice and Rights called UAE to stop the brutal violations against Yemeni detainees.
The council also held Abu Dhabi the full responsibility for any repercussions on detainees health due to the hunger strike they went in at a prison in Aden.
The council, which is an international human rights organization, said torture and sexual extortion had turned into systematic behavior against hundreds of detainees in prisons run directly by the UAE or through troops backed by Abu Dhabi.
According to statements and testimonies collected by the Geneva Council, a number of prisoners in a prison run by UAE proxies in the city of Aden have been on hunger strike for about 15 days because of their continued detention, without adjudicated their cases or brought them to a fair trial.
According to reports, 18 cases of fainting were among those hunger strike detainees.
The Geneva Council warned that the UAE operates three secret underground prisons at a depth of five meters of the coalition headquarters in Bureiga (west of Aden) and the prison of Bir Ahmed which is controlled by Abu Dhabi forces and follows a military facility and Al Rayyan prison at al-Mukalla airport in Hadramout, in addition to several other prisons such as Waddah prison and Mansoura prison.
Source : https://www.adennews.net/?p=59013