»
Socotra: Military equipment seized inside fish container on Emirati ship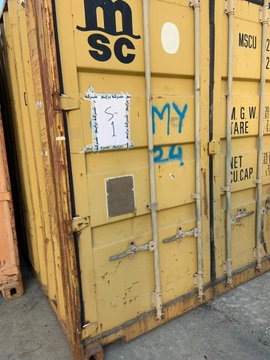 عدن نيوز - Aden News:
Security forces in the port of Socotra seized on Monday military equipment that was hidden inside a container in an Emirati ship.
Security sources in Socotra explained that the security men – immediately after the arrival of the Emirati ship "Ed Astra" affiliated with the Khalifa Bin Zayed Establishment to the port of the island – inspected it and discover a container containing military equipment for the armored vehicles.
The sources added that the container that includes the military equipment was sealed with a poster bearing the logo of the "Prime" company of fish, which is affiliated to the Emirati Military Delegate on the island, Khalfan Al Mazrouei.
The Emirati forces in Socotra recently tried to support armed militias to control government sites on the island, but they failed to do so.
Source : https://www.adennews.net/?p=103899